SoM WORKSHOPS

SoM organizes various workshops and professional visits for the all round development of its students. This is apart from the extensive industry visit during the orientation programme held in the beginning of the session. Some of the highlights are as follows:
Workshop on Energy Trading & Risk Management
"If you don't invest in Risk Management, it doesn't matter what business you are in, it's a risky business." Students of School of Management, formerly known as School of Petroleum Management interacted with Mr. Ganesh Ramamurthy, Head- Audit Refining and Marketing and Mr. Prashant Goyal, Team Lead- Internal Audit at Reliance Industries Ltd. in a workshop on Energy Trading and Risk Management organized by the school.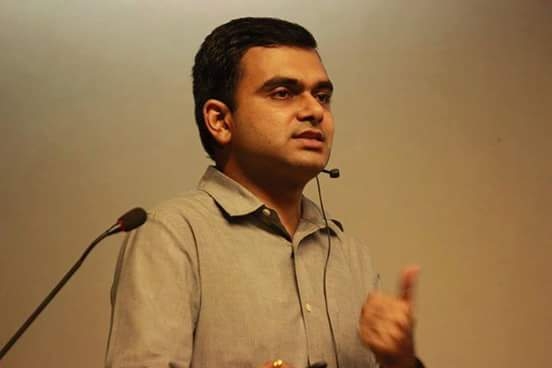 Expert Session on Project Financing- Issues and Challenges
Mr. S. G. Shyamsundar, Managing Director and Co-head India, Morgan Stanley Infrastructure addressed SoM students on Project Financing- Issues and Challenges
Workshop on 'Reading an Annual Report
Company's annual report is an ocean of information for different stakeholders. From financial figures to salaries of directors and chief executive officers, it has all the information a stakeholder is likely to need. It also gives an account of how the company has performed in the preceding year and throws light on its future plans. There are certain critical items in the annual report of a company. For management students it is rather more necessary and important to understand a company's annual report thoroughly. With this objective, School of Management, formerly known as School of Petroleum Management organized a workshop on "Reading an Annual Report". Mr. Mehul Pandya, Executive Vice President- CARE Ratings, shared his experience and expertise and discussed with the students about the nuances of an Annual Report.
Hydrocarbon Accounting Workshop
School of Management, formerly known as School of Petroleum Management and Tieto Software Technologies Ltd. Jointly organized a workshop on Hydrocarbon Accounting. Ms. Titiksha Mukherjee (Director- Oil & Gas), Mr. Bhaskar Joshi (Service Manager), Mr. Hitesh Jamb (Senior Testing Manager) and Mr. Siddhartha Bhatnagar (Business Analyst) -and also an SoM alumnus-, from the renowned word wide name in the Hydrocarbon business domain, Tieto Software Technologies Ltd. shared their experiences and useful insights on importance of Energy Component in the value chain, PTS System, back allocation, etc. The future of Hydrocarbon Accounting with the incorporation of disruptive technologies like cloud computing, was also discussed. Students of SoM were all praises for the valuable insights received which would go a long way in their career.
Visit to Akshayapatra
SoM students visited the Akshayapatra Kitchen. They learnt management lessons from the facility that is engaged in operating a large scale food production unit for the underprivileged. Akshayapatra, everyday supplies around 1,60,000 meals to schools as part of mid-day-meals scheme maintaining highest level of hygiene, quality of food and timely delivery under their area of operation . Concepts of Procurement, Costing, Production & Operations and Supply Chain Management could be very well contextualized with this operation.
International Air Port Visit
SoM students visited Ahmedabad Airport , had a detailed look of the facility and discussions with the techno-managerial personnel. They understood various terminal operations in detail. It was an insightful visit, especially the ATC (Air Traffic Control) and Safety.
About SoM
Pandit Deendayal Energy University (PDEU), Gandhinagar promoted by GSPC is in the field of technology, management and research and humanities education. The University is recognized by the UGC, Ministry of Human Resources Development, and Government of India. PDEU currently addresses the need for trained and specialized human resources for industry and research worldwide. This is accomplished through a number of specialized and well planned undergraduate, post graduate and research education programmes and intensive research initiatives.
School of Management, formerly known as School of Petroleum Management has been set up under Pandit Deendayal Energy University (PDEU) as a centre of excellence in industry learning to develop human resources to cater to the rising needs of professionals in today's dynamic business climate. SoMites synergize the academic spirit, professional excellence along with global industrial and cultural exposure. The School offers best palette of courses ranging from finance, marketing, operations, and human resources with an additional focus on energy and infrastructure.